Important Notice
We will be closed on Tuesday, February 7th due to building maintenance. We appreciate your understanding!
The Galley. Share the Experience.
FOOD HALL • FULL-SERVICE BAR • COMMUNITY
Federal Galley is a great place to go if you or your group cannot decide what you are in the mood for. They have 4 unique restaurant concepts under one roof so everyone will find something that they enjoy. They also have a bar with a great selection of both local and national beers and unique cocktails. There is plenty of seating both inside and outside. They also make it very convenient to order all of your food from a QR code on the table.
★★★★★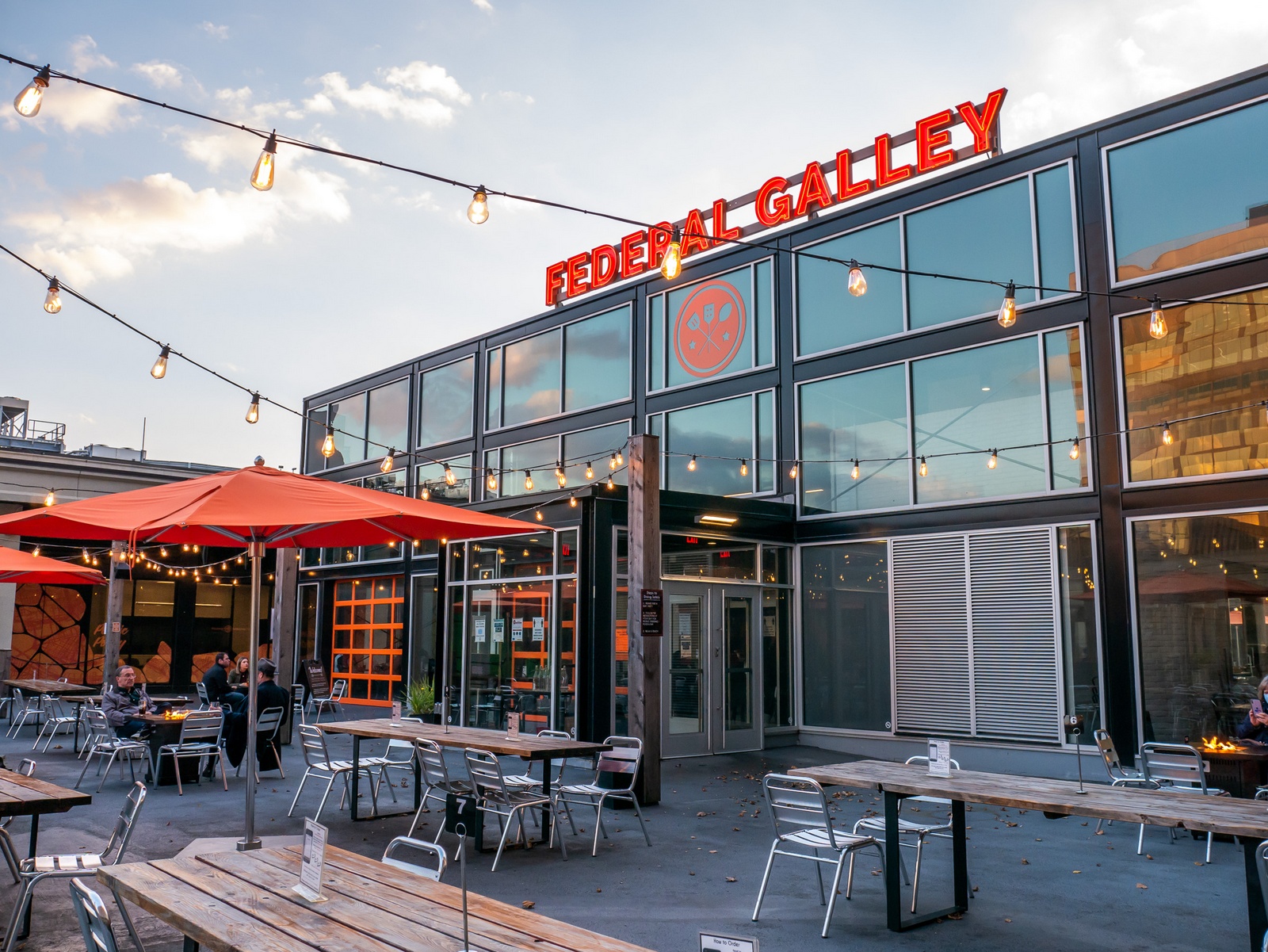 HOURS
Monday: Closed
Tuesday: 11:30 am – 10:00 pm
Wednesday: 11:30 am – 10:00 pm
Thursday: 11:30 am – 10:00 pm
Friday: 11:30 am – 11:00 pm
Saturday: 10:00 am – 11:00 pm
Sunday: 10:00 am – 9:00 pm
Kitchens close 1 hour prior to bar
HOURS
Monday: Closed
Tuesday: 11:30 am – 10:00 pm
Wednesday: 11:30 am – 10:00 pm
Thursday: 11:30 am – 10:00 pm
Friday: 11:30 am – 11:00 pm
Saturday: 10:00 am – 11:00 pm
Sunday: 10:00 am – 9:00 pm
Kitchens close 1 hour prior to bar