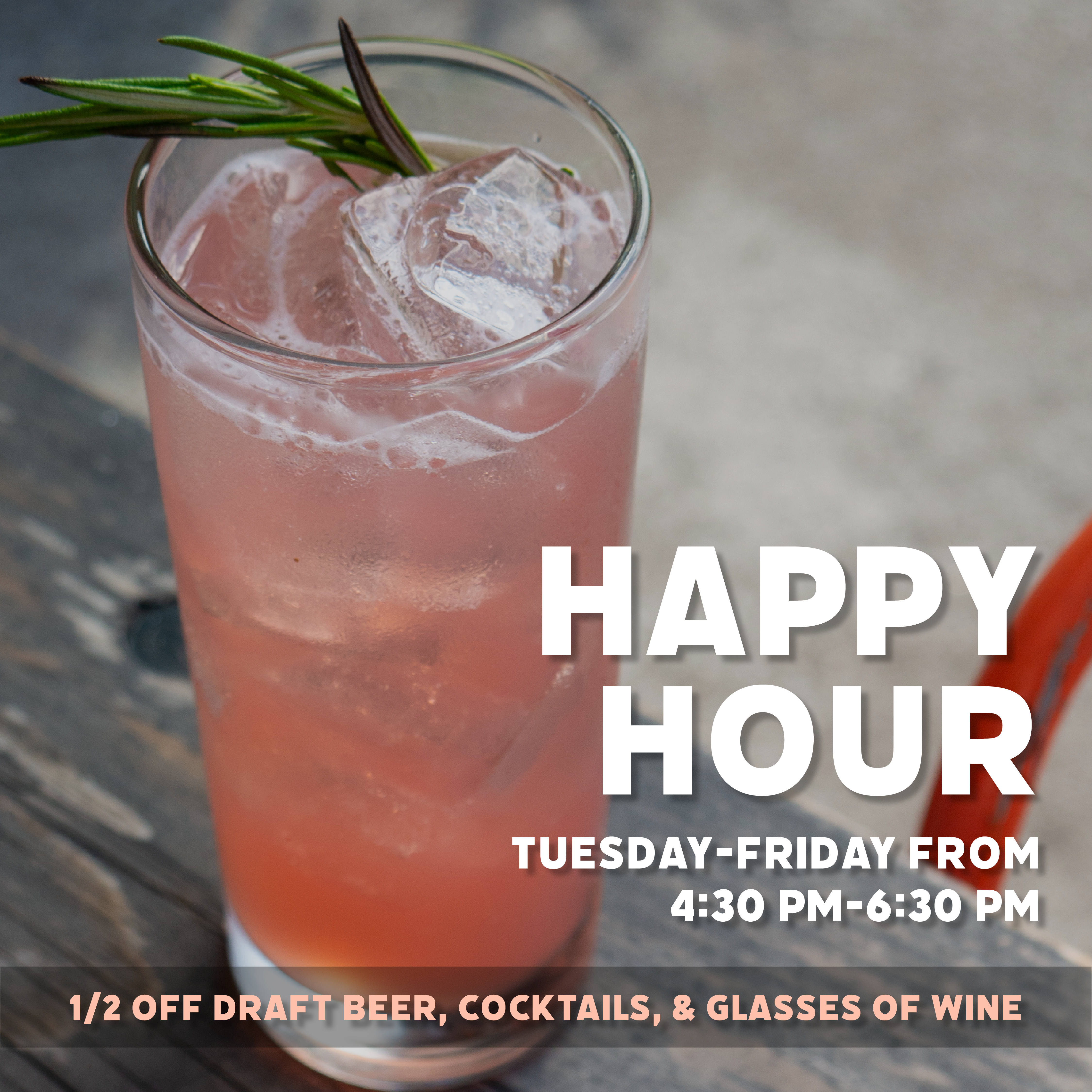 Join us for happy hour every Tuesday-Friday from 4:30-6:30 pm. Enjoy 1/2 off draft beer, cocktails, and glasses of wine!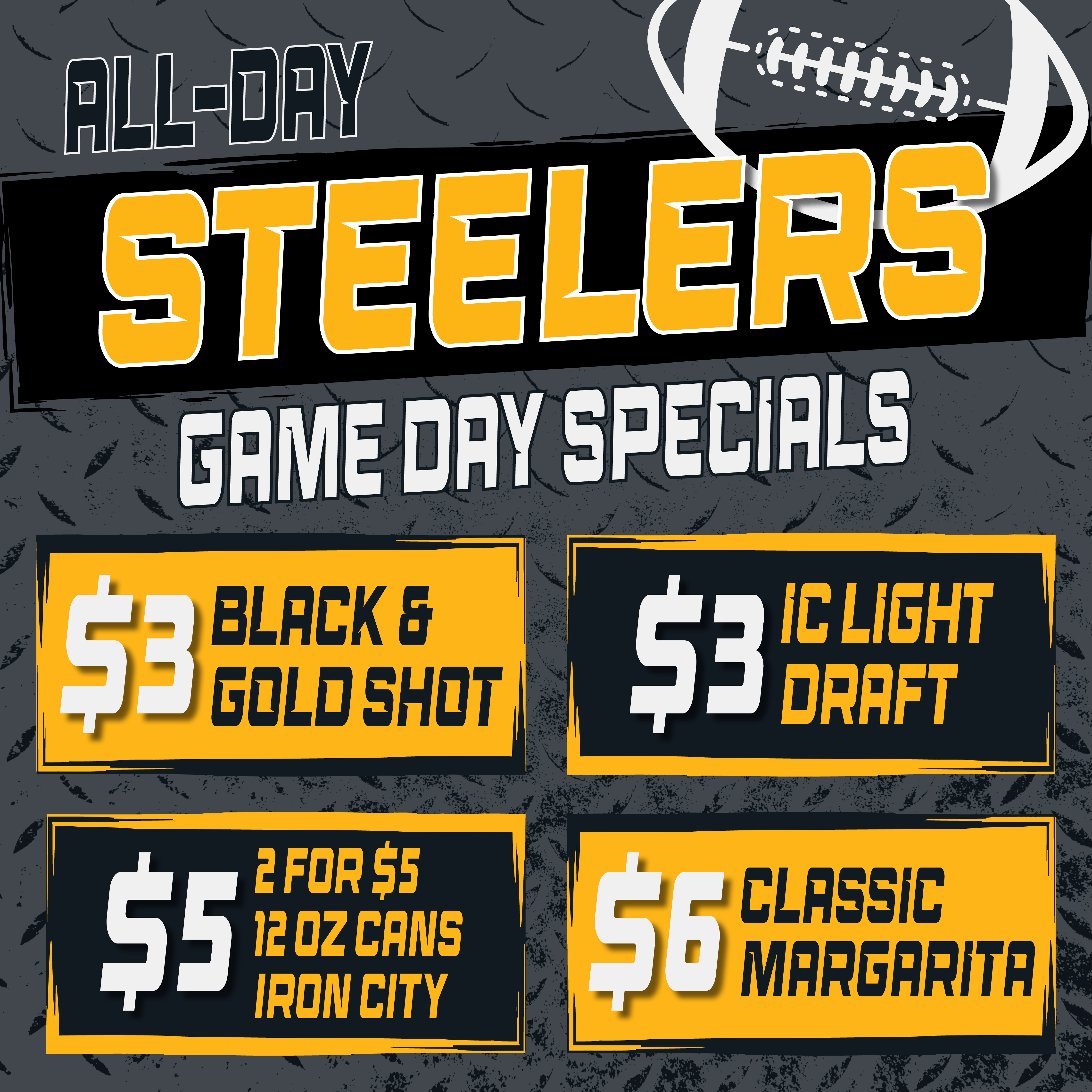 Here we go, specials, here we go! Join us for all day specials during every Steelers game this season! Enjoy $3 Black & Gold Shots, $3 IC Light Draft, 2 for $5 12 oz Cans Iron City, and $6 Classic Margaritas.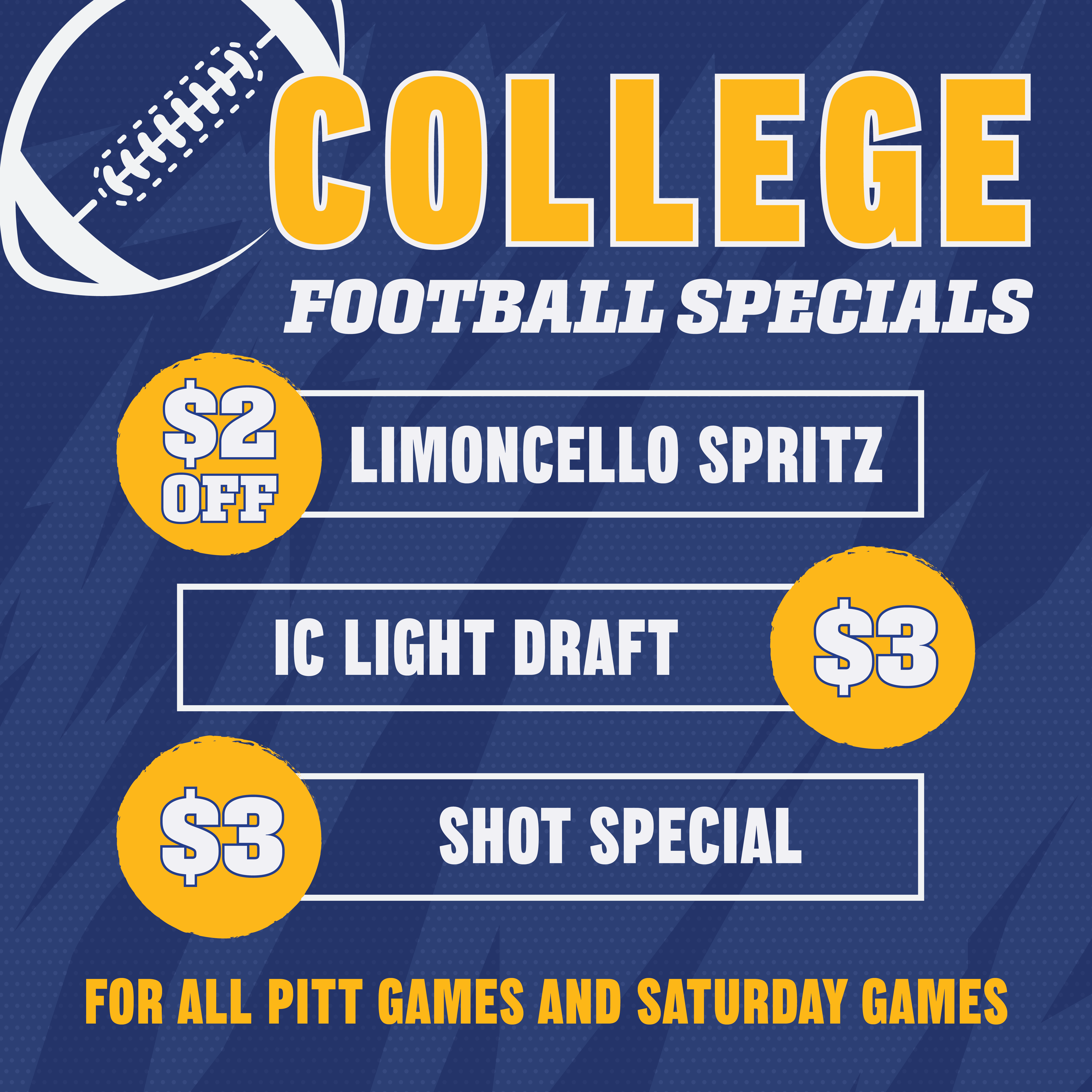 It's finally College Football season! Join us for all Pitt games and Saturday games. Enjoy $2 off Limencello Spritz, $3 IC Light Draft, and $3 Shot Special.
Hockey season is back in the Burgh on October 10! Enjoy game day drink specials all season long!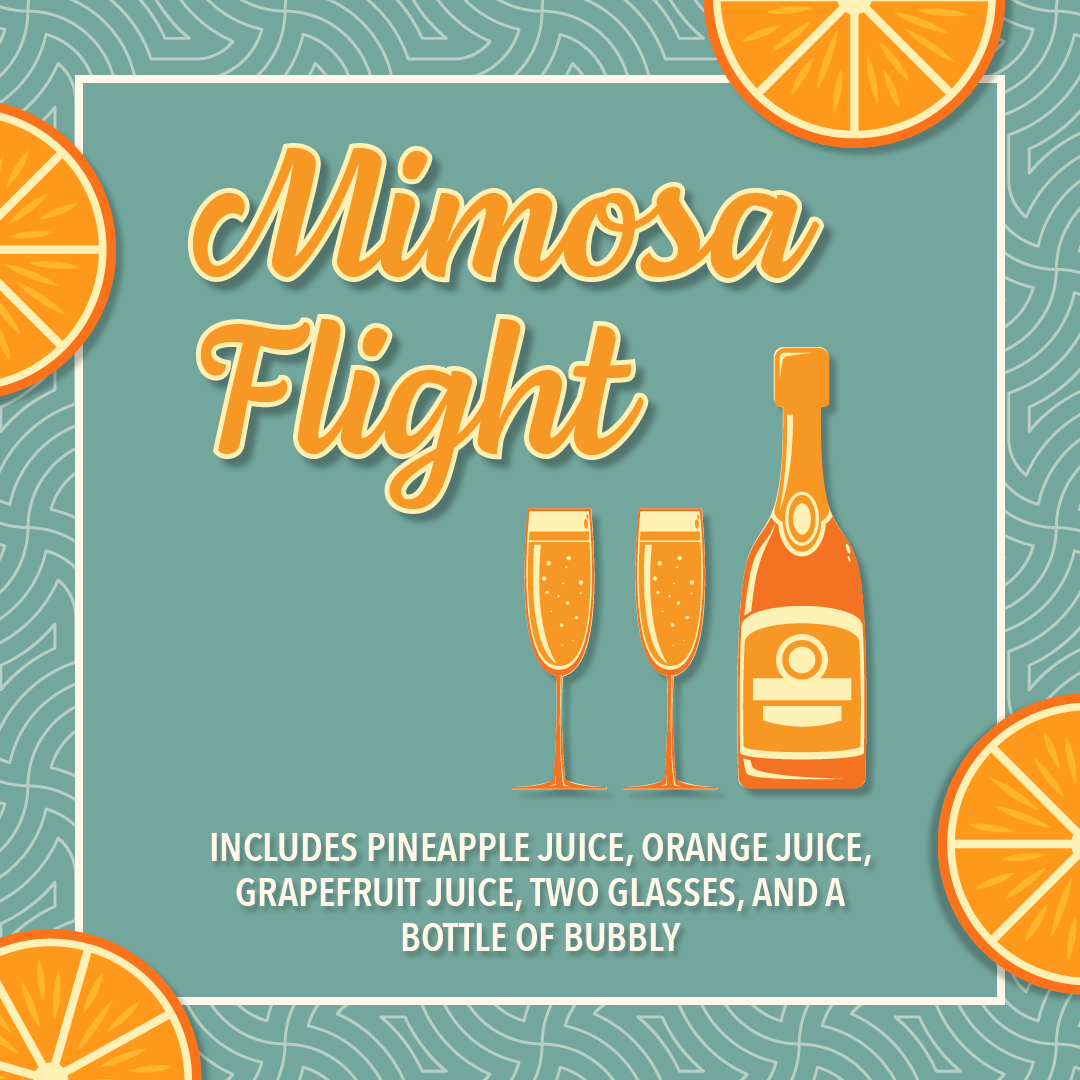 Enjoy our delicious $30 mimosa flight all week long! The flight includes pineapple juice, orange juice, grapefruit juice, two glasses, and a bottle of bubbly.